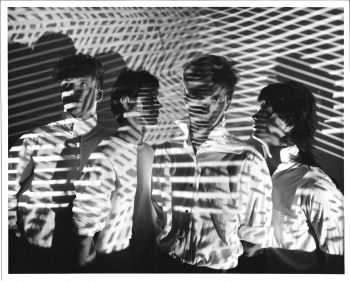 Jan Gregor -- lead vocals, rhythm guitar
Mark Fenton -- drums, backing vocals
Greg Morlan -- lead guitar, backing vocals
Jef Morlan -- bass ((1982 to 1984)
Don Lynd -- bass (1981)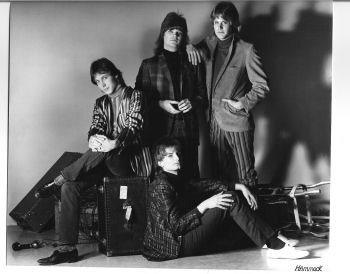 Jan Gregor, Mark Fenton and Don Lynd were all members of the Spokane band Sweet Madness. They re-formed as Next Exit in order to leave Spokane for Seattle, with Greg Morlan joining on lead guitar and Jef Morlan joining on bass.

Next Exit released one LP entitled Metropolitan West. Their song "Static Cling" was played regionally and was featured on the Seattle Syndrome II. Next Exit opened for X, Translator and Nico. In 1985 they changed their name and became Variant Cause.


© 2006 variantcause.com except where noted
sweetmadnessband @ gmail.com